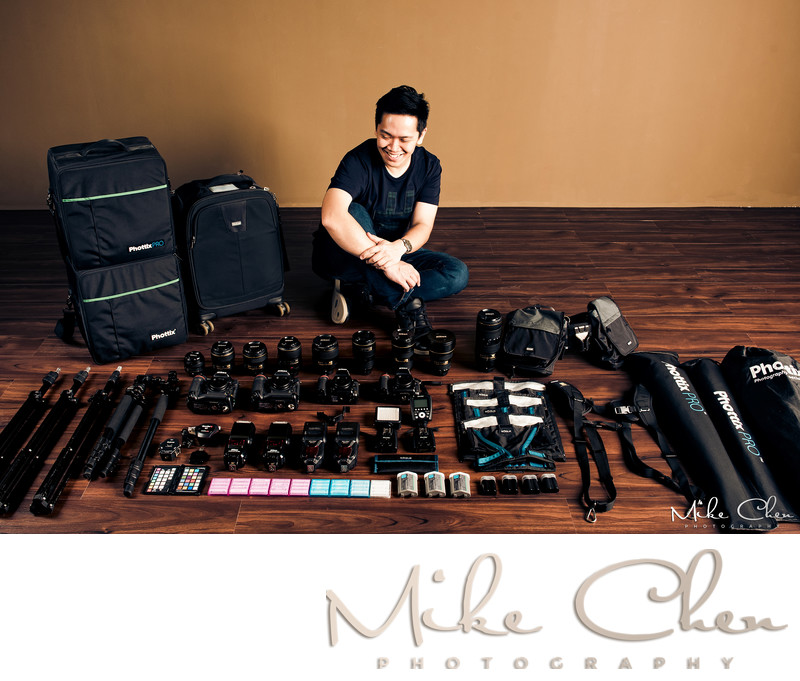 what's in my camera bag?


A lot of people have been asking me, What's In My Camera Bag??
Therefore, I decided to share with it right here as dated JuLY 2017!


Yes, I am a gear freak!
Having lots of gears doesn't make me a better photographer but it allows me to choose appropriate gears for different situations during a wedding.
More is better than less, backup is always important for wedding.


Here is a list of what I have!
NIKON D5 x 3
Nikon 24MM F2,8D
NIKON 35MM F2.0D
NIKON 35MM F1.4G
Nikon 50MM F1.4G
NIKON 85MM F1.4G
NIKON 105MM F1.4E
NIKON 105MM MICRO F2.8G
NIKON 14-24MM F2.8G
NIKON 16-35MM F4G
NIKON 24-70MM F2.8G
NIKON 70-200MM F2.8E
SIGMA 135MM F1.8 Art

Nikon SB-5000 x 3
NIKON WR-A10 & WR-R10 x 2
ROGUE FLASHBENDER x 3 Sizes
PHOTTIX INDRA500TTL x 2
PHOTTIX UMBRELLA x 3
BENRO Tripod
Manfrotto MonopOd
LIGHT STANDS x 3

Datacolor Spyder Pro
X-rite Color Checker Passport

Black Rapid Double Strap
LEXAR XQD Card Reader
SELENS Multi Flash Holder
ENELOOP AA BAtteries x 9 SETS
THINK TANK POUCH & Belt
Spider Holster
THINK TANK Airport Navigator Luggage